USA Wrestling has started its media accreditation process for the major events on its schedule for the 2012 year.
A media accreditation application is available for journalists to download: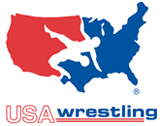 Click here to download 2012 media credentials application
This form is also being sent via email to selected journalists. A copy can be received via FAX or mail upon request.
The 2012 USA Wrestling Media Accreditation Form features 20 different major national-level events where journalists are invited to apply for credentials to cover. Journalists can sign up for a number of USA Wrestling events all on one form.
The first event available for application is the Dec. 2011 U.S. Open for Greco-Roman and Women's Freestyle, set for Arlington, Texas, Dec. 16-17.
PLEASE NOTE:There will be a separate form which must be filled out for media seeking accreditation for the 2012 U.S. Olympic Team Trials for Wrestling in Iowa City, Iowa, April 21-22.
Click here to download 2012 U.S. Olympic Team Trials application
For more information, contact USA Wrestling Communications Manager Craig Sesker at 719-598-8181 or via e-mail at csesker@usawrestling.org