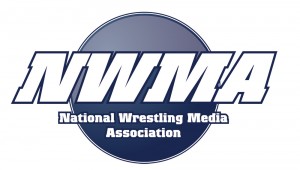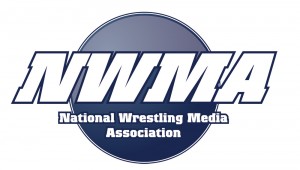 The 2013-14 wrestling season was one of tremendous feats on the mat and coverage from our colleagues within the media and sports information professions.
The NWMA membership year is now open for 2014-15. Dues are $25 per year or $45 for two years or $100 for five years, a savings of one year. The last two years, we've had great discussion at the NCAA Division I Championships, have started some new awards to recognize those in social media, new media and sports information, and have created a better dialogue with the NCAA and NAIA with the help of the National Wrestling Coaches Association.
Your membership dues go towards paying for annual awards and our annual media social held at the NCAA Division I National Championships. If there is demand for other media socials around the country at other events, your membership dues will help cover costs of those events as well. This is a media organization FOR the media, BY the media.
As standard with college athletics, there are dozens of new wrestling contacts across the Sports Information and Media Relations offices on college campuses. We will be updating the members-only director of wrestling SID's in the coming weeks. The 2014-15 SID's have been updated (except select NAIA and NJCAA schools).
As always, my inbox is always open. So if you're a member with questions, concerns or suggestions, email me at jason@bryantwrestling.com. If you're a potential member and want to find out more, I'm always willing to explain the vision and mission of this group of incredible media professionals.
Jason Bryant
President, NWMA