Iowa City, Iowa – The National Wrestling Media Association announced its annual journalism and media awards at a social and meeting in Iowa City on April 8.
Founded in 1989 as a professional membership organization for wrestling-based journalists, broadcasters, photographers and sports information directors, the NWMA has expanded its reach in recent years to include online media professionals, bloggers and social media specialists.
The NWMA presents annual awards in eight individual categories as well as the Jay Hammond Special Recognition Award, named in honor of the late Jay Hammond, a past president of the NWMA.
Winners were nominated by current NWMA membership and selected by the NWMA officers.
"This year's field of winners is impressive," said NWMA President Jason Bryant. "It seems each and every year the bar gets raised by our media professionals. We're seeing new blood come into the sport and provide outstanding content, stories and photography that makes our sport more visible to the masses and also satisfying the need for content by the rabid wrestling fanbase."
"The field of potential winners is expanding every year and that makes these awards so difficult to select, because there are so many deserving people who dedicate their lives and careers to the sport," said Bryant.
Here are this year's award recipients: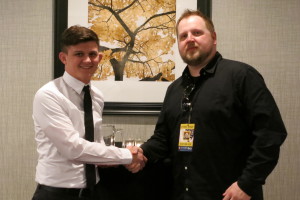 Broadcaster of the Year
Eric Olanowski, MichiganGrappler.com
A native of Virginia Beach, Va., and an alum of Michigan State University, Olanowski has become a credible and consistent voice with numerous Big Ten Network broadcasts as well as ESPN3. Olanowski has also been part of the ESPN3 online broadcast team for the NCAA Division I Championships. Olanowski's strengths as a color commentator lend knowledge and experience to any wrestling broadcast.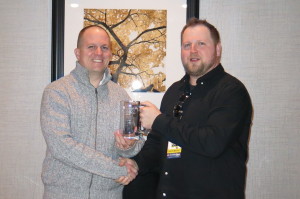 Journalist of the Year
Andy Hamilton, Des Moines Register
A native of Williams, Iowa and a graduate of the University of Iowa, Hamilton has been one of the finest wrestling journalists for well over a decade. A previous winner in 2003-04 while at the Iowa Press Citizen, Hamilton's beat included all levels of college wrestling and the competitive high school wrestling scene in Iowa. Hamilton also covers auto racing and high school football.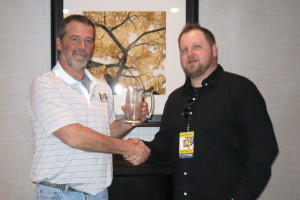 Photographer of the Year
Mark Lundy, Lutte-Lens.com
A resident of Lee's Summit, Mo., and a western Iowa native, Lundy has been active in shooting major high school, college and international events. Lundy began shooting more actively when his son started wrestling in middle school over 10 years ago. The foray into online coverage began in 2003 and now with his website, Lutte-Lens.com, Lundy has traveled the world and has emerged as one of the top wrestling photographers in the world.
Publication of the Year
Colorado Springs Gazette
The sports section of the Colorado Springs Gazette has always done a tremendous job covering international wrestling and events focusing on athletes based in Colorado Springs, with the Army's World Class Athlete Program and resident athletes at the U.S. Olympic Training Center. It's one of the few daily newspapers in the country with a dedicated focus to Olympic sports.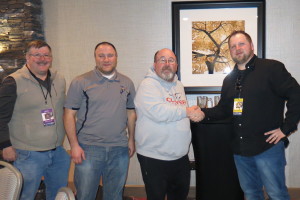 Website of the Year
IndianaMat.com
Founded in 2008 by Joe Caprino, Chad Hollenbaugh and Eric McGill, IndianaMat has become one of the country's most robust wrestling resources, focusing on high school and college wrestling in the Hoosier State. Focusing on features, accurate rankings, individual bios, full results and an active forum, IndianaMat has been a leader in how a state-based site should be and covers wrestling at all levels. The site features numerous contributors with Mike Reiser joining Caprino and Hollenbaugh with a big part of the site's content.
New Media Specialist
Geoffrey Riccio, Riccio Productions
A graduate and wrestler at Rhode Island College, Riccio has been a notable force in photography, design and video production since starting Riccio Productions in 2008. Ricco has worked with major colleges, senior-level athletes along with national and international wrestling organizations providing top-level, professional content. Two of Riccio's productions have won awards through the Elite Level Sports Marketing's Best of Brand competition with the NWCA. Riccio also spends countless hours working with wrestling programs in the northeast and is an ardent supporter of Division III wrestling.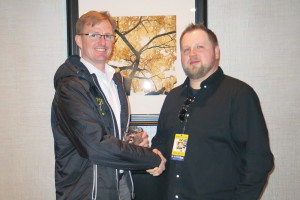 Division I SID of the Year
Chris Brewer, University of Iowa
With one of the toughest assignments in college sports, Brewer, the Assistant Director of Athletic Communications, handles the media relations duties for the University of Iowa's wrestling program. In 2015-16, Brewer's duties also included managing the massive Grapple on the Gridiron, an outdoor wrestling dual with Iowa and Oklahoma State that drew a record 42,000 fans in November, the Big Ten Championships and the U.S. Olympic Team Trials. Brewer is an Iowa City native and a 2004 graduate of the University of Iowa. He joined the Athletic Communications team in 2009 and added wrestling to his responsibilities in 2011.
Small College SID of the Year
Josh Manck, Newberry College
A native of Gilmer, Texas, Manck has handled the primary communications for Newberry's 19 sports since coming to Newberry 10 years ago. Previously a sports reporter at the Times-Review in Cleburn, Texas, Manck has gone from a wrestling notice to one of the vital cogs in Division II wrestling information. In addition to serving numerous roles within CoSIDA, he was the sports information operations coordinator at the 2013 NCAA Division II Championships in Birmingham, Ala., and has also been the primary content provider for D2wrestle.com, which also involves the ranking coordination for the NCAA Division II wrestling rankings.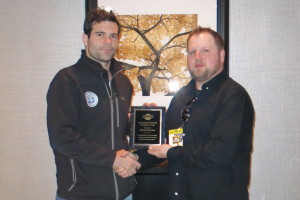 Jay Hammond Memorial Special Recognition Award
Martin Floreani, FloSports
Along with his brother Mark, Floreani launched FloSports in 2006 as an online video medium aimed at expanding the reach and promotion through one of the charter Flo sites – Flowrestling. A native of Chicago and a graduate of Cal Poly. Floreani's launch of Flowrestling, it's become one of the top destinations in the world for wrestling content. Recently, Flowrestling has amped up its live streaming and film-making game, providing professional documentaries highlighting the sport's legends and the events that go with it. Floreani and his team have "changed the game" when it comes to wrestling promotion, distribution and online viewing. FloSports has blossomed into a company with numerous sports under its banner.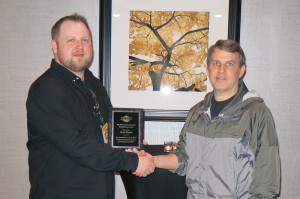 Jay Hammond Memorial Special Recognition Award
Jason Bryant, Mat Talk Online
The current President of the NWMA, the Poquoson, Va., native and graduate of Old Dominion University, Bryant has forged a career in wrestling media and promotion spanning over 20 years. Starting as a writer at the Newport News (Va.) Daily Press, Bryant has also held positions with the National Wrestling Coaches Association, USA Wrestling and Amateur Wrestling News. His current outfit, Mat Talk Online, provides on-demand audio content to a diverse group of schools, state associations and wrestling organizations. He's also been a consistent voice at national and international wrestling events as a journalist, broadcaster and PA announcer.