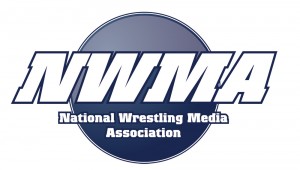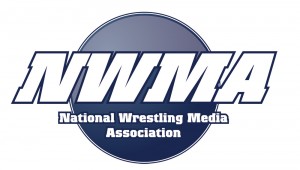 New Brighton, Minnesota -- The National Wrestling Media Association has announced its annual award winners for the 2017-18 season.
The NWMA is the national professional organization for journalists who cover the sport of amateur wrestling. This includes reporters, editors, publishers, webmasters, photographers, broadcasters, athletic communications professionals and other media professionals who share an interest and involvement in the sport. The organization was founded in 1989. Awards will be presented to those in attendance at the 2018 Men's Freestyle World Cup April 7 in Iowa City.
"Between the membership and the officers, we were presented with a solid group of nominees and we're pleased to recognize these individuals not just for a job well done, but for a job well done in covering a sport that's near and dear to everyone within the organization," said NWMA President Jason Bryant.
"Each year, making selections is becoming tougher and tougher due to the talented field of nominees. What's also made this more enjoyable is we've been able to find more avenues to recognize people who have done a tremendous job in their pocket of the wrestling world," said Bryant.
Broadcaster of the Year - John Peterson, KVSC 88.1 FM, St. Cloud, Minnesota
For the past six years, the radio and internet voice of St. Cloud State Husky wrestling has been John Peterson. A Minnesota native, the Bemidji State graduate has provided the soundtrack for three of St. Cloud State's NCAA Division II Championships as well as regular-season duals both on KVSC 88.1 FM and the station's online streaming outlet. Peterson has also been the voice for NCAA.com Division II Championship broadcasts. He's also been a broadcast voice for the Minnesota State High School League wrestling championships for Prep45 and The Clash for Flowrestling in 2015. The last three seasons, Peterson has been a matside voice for the NCAA Division I wrestling championships. This is the second time a representative of St. Cloud State has won an NWMA award.
Journalist of the Year - Alex Steen, The Open Mat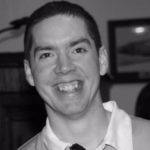 An avid wrestling fan and former college wrestler, Alex Steen joined The Open Mat's staff as its primary content manager and lone full-time employee in May of 2016. While he was a frequent contributor to the websites prior, Steen's coverage has provided wrestling fans a dynamic and different look at the world of wrestling. A staple at major wrestling events across all styles the past two seasons, Steen's work includes weekly statistical breakdowns, historical features that seek to solve riddles of wrestling's past and of course, rankings. An Oklahoma native who wrestled for nationally recognized Union High School in Tulsa, Steen wrestled at the University of Jamestown (then Jamestown College) before spending six years as a Lieutenant and the Captain in the United States Air Force working in Cyberspace Operations. It's the second time The Open Mat has won an award for Journalist of the Year.
Photographer of the Year - Sam Janicki, SJanickiPhoto.com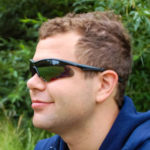 A large part of the sport's wrestling photographers are freelancers, but the work done to capture the passion, emotion and heartbreak of wrestling. Sam Janicki's work has captured all of those things. A native of Colorado, but now based in Ann Arbor, the Michigan alum has been a constant presence at events throughout the state, including the University of Michigan and NCWA National Championships. You'll also see his work at USA Wrestling regional and state events and multiple other sports at the University of Michigan. With the largest collection of NWMA members being photographers, Janicki's work has stood out for years, and the NWMA is pleased to finally honor his work with this award.
Website of the Year - Five Point Move, FivePointMove.com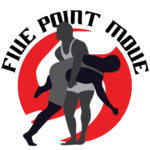 Founded in 2016, Five Point Move was conceived as a mechanism for American wrestling fans to grow more familiar with the classical style and better connect with those who aid in promoting the sport at all levels, be them competitors, coaches, or legendary names from the past. Greco-Roman has traditionally struggled to garner the same headlines as the other styles of wrestling in the United States, making consistent education and intimate athlete perspectives a primary goal of 5PM's in effort to create exposure during an era when it is needed most. Operated by New Jersey native and former Greco-Roman athlete Tim Hands, 5PM has weekly coaching blogs and updates with U.S. National Team Coach Matt Lindland, a podcast with World champion Dennis Hall and features, tournament recaps and weekly updates from international events.
Publication of the Year - Mat Talk Fan Guides, Mat Talk Online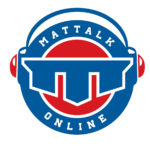 First launched in 2015, Mat Talk Online and founder Jason Bryant has published digital preview guides for the NCAA Division I and Division III championships and an almanac for the USA Wrestling Cadet & Junior Nationals. The Division I guide has been a vital addition to ESPN's production of the NCAA Division I Championships. Bryant, the President of the NWMA since 2011, leans on his experience as a newspaper copy editor and page designer to break the Division I guide down with match-by-match summaries for each wrestler as well as notable stats and historical information. In 2018, working with Division III journalist Jon Gremmels, Mat Talk Online launched a smaller Division III Preview Guide.
Division I SID of the Year - Leah Howard, University of Michigan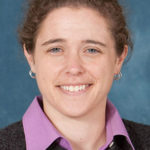 Leah Howard recently completed her 17th season working with the Michigan wrestling program after starting as a college junior -- and wrestling novice -- during the 2001-02 season. She also works with the Wolverines' field hockey and softball programs. A native of Orono, Minnesota, Howard is a two-time graduate of the University of Michigan, earning undergraduate degrees in economics and communications in 2003 before adding a master's in sport management in 2009. Howard has been one of the most reliable members of the athletic communications profession according to virtually every member of the wrestling media. Her work has evolved with the changing landscape of college sports media and it's been innovative within the sport. This is the second time Howard has won an NWMA award. She previously won the Publicist of the Year in 2007-08, which was then a combined award.
Small College SID of the Year - Howie Thompson, Upper Iowa University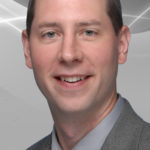 Howard "Howie" Thompson is in his 16th year at Upper Iowa University and 12th as the Director of Sports Communication. Beginning in the summer of 2006, Thompson was named as the Director of Sports Communication at UIU. He has served as the Sports Information Director for five NCAA events; the NCAA Women's Golf North Regional in 2007, the NCAA Wrestling National Championships in 2008, the NCAA Wrestling Super Regional 3 in 2013 and the NCAA Volleyball National Championships in 2014 and the most recent NCAA Wrestling National Championship in Cedar Rapids this past March. In 2017, Thompson became the media contact for the NCAA Division II Wrestling Coaches Association for Rankings, Awards and the Jim Koch Hall of Fame. Thompson's work in 2017 was especially notable due to the work noted above with handling the awards, rankings and championships. Professional and reliable on every level, Thompson's work was highly beneficial to everyone in and around Division II wrestling.  
New Media Specialists of the Year - United World Wrestling Media Team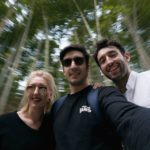 Affectionately known as "The Brits" to international wrestling media, the quartet of Josh Halvatzis, Helena Curtis, Max Rose-Fyne and Jack Adams have been producing stellar on-site content for United World Wrestling for the past year. From Great Britain, the group was brought into the United World Wrestling fold by UWW's Editorial and Media Manager Tim Foley. Since, they have provided video highlight packages, feature vignettes, shareable social media clips and provided UWW much-needed video content beyond live streams. Relaxed but professional, their presence at events have amped up the promotion of the sport worldwide. "The Brits" are also the first international winners of an NWMA award.
Jay Hammond Memorial Service Award - John Sachs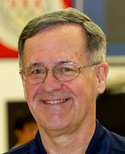 Past NWMA officer and respected photographer John Sachs is the recipient of this year's Jay Hammond Memorial Service Award. Named after past NWMA President, the late Jay Hammond and presented for outstanding work in the effort to educate and enhance the sport of wrestling through media, Sachs has been a friend, coach, client and mentor for numerous people and factions in wrestling. A photographer for Lifetouch Studios in his day-to-day life, Sachs' love for wrestling has been shared by his family as well, as photographers, mat and pairing officials and competitors. A constant at USA Wrestling and NCAA wrestling events, John has shot multiple Olympic Games. Based in wine country of Northern California, Sachs images have graced the covers of every major wrestling magazine and website. Sachs' work includes the youth levels and the California Community College system as well, but it's his work with up-and-coming photographers and his willingness to show them the ropes has made Sachs a guy everyone needs to know.