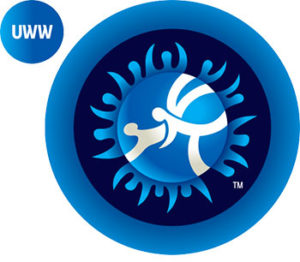 Members of the press and media can now register for the 2018 Senior Wrestling World Championships online
CORSIER-SUR-VEVEY (June 19) – United World Wrestling has opened the press and media accreditation for the 2018 Senior Wrestling World Championships held October 20-28 at the Papp László Sports Arena in Budapest.
The nine-day tournament is expected to attract more than 800 athletes from 180 eligible national federations. Budapest last hosted world championships in 2016 with the Senior Wrestling World Championships for Non-Olympic weight categories. The city also hosted the full championships in 2013.
"We are excited to welcome members of the press and media to Budapest," said Németh SZILÁRD, president of the Hungarian Wrestling Federation. "Our athletes will have excellent conditions and we will make sure to have a beautiful arena for them and for the cameras."
All interested members of the press are asked to register for the 2018 World Championships using the following link: https://athena.unitedworldwrestling.org/press/post.
National federations who wish to accredit their communications and media staff should use space provided within their official delegation form. National federations will be limited to a total of three NF press credentials.
IMPORTANT INFORMATION
Visa Invitation Letter 
Please contact the LOC directly at: info@budapestwrestling2018.com with the subject, "Visa Invitation Letter"
Accreditation Center
Press and Media accreditations can be picked up at the BOK Csarnok (SYMA), which is 100m walking distance from the competition hall and "Puskas Ferenc Stadion" metro station
Accommodation 
Hotels are NOT being reserved by the local organizing committee. The LOC asks that media and press look for accommodations on their own and recommends choosing close to subway lines.
Press Questions 
Iglói-Nagy István
press attaché
Tel: +36 30 235 2650
istvan.igloinagy@budapestwrestling2018.com
press@unitedworldwrestling.org
TV Rights/Broadcasting Questions